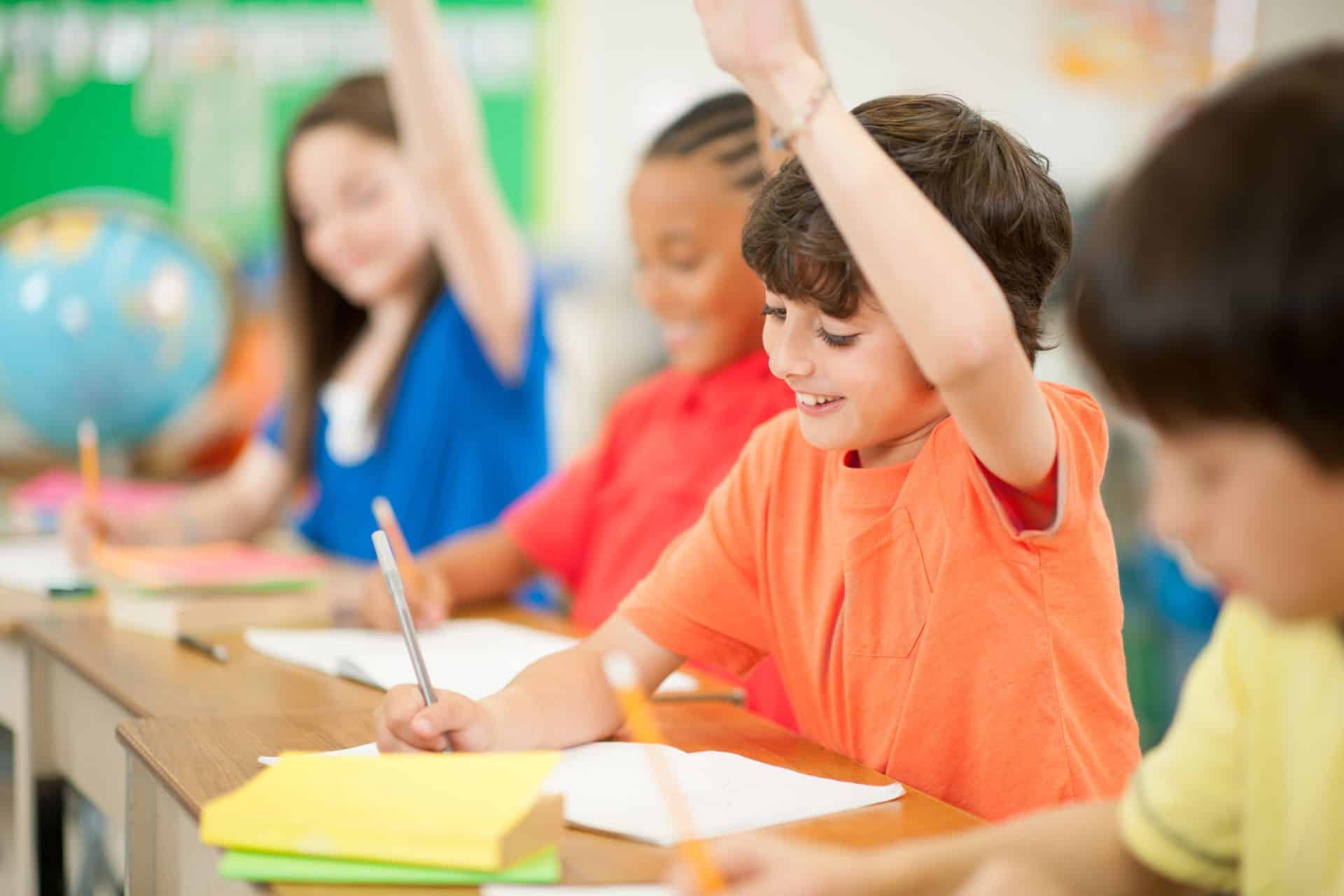 The DCEF is a tax exempt 501(c)(3) organization independent of municipal boards, committees and school organizations. It is governed by a Board of Directors comprised of business, community and parent volunteers. The Board cooperates with, but works independently from, the Dudley-Charlton Regional School District and its school committee.
The DCEF is able to move quickly on educational needs and respond with more flexibility to proposals that are not easily addressed by the district. The DCEF invests in our district school children what public tax dollars and declining state resources do not. To ensure the highest quality of public education, the DCEF funds innovative educational programs and opportunities that promote instructional excellence through the DCEF Grant Program.
Interested in joining our Board?
Meet Our Board of Directors
Photos coming soon!
Sabrina Webb has been a board member of the DCEF since 2011. Sabrina grew up in Charlton and is an alumni of the DC School District. In addition to the DCEF, Sabrina serves as the Treasurer of the Charlton REAS Foundation, Inc., Secretary of the Charlton Old Home Day Committee and is a member of the Charlton Economic Development Commission. She has also volunteered with many other local organizations, including the United Way.
Sabrina currently is the Charlton Branch Manager at Cornerstone Bank. She has a passion for financial literacy and has worked with many students ranging from Pre-K all the way through High School to share the importance of establishing solid financial skills at an early age.
Sabrina resides in Charlton with her husband Eric, also an alumni of Shepherd Hill, and their two daughters, one attending Charlton Elementary and the other who will soon be entering the school district.
Kristin Mayotte
Vice President
Kristin Mayotte is the Deputy Director of Boys & Girls Club of Worcester and an adjunct professor at Nichols College. She has a Master's Degree in Special Education and Teaching, and has been involved with the Dudley-Charlton Education Foundation since 2013 and brings with her a background in non-profits, community organizing, and a passion for helping students in the district.
Joseph J. Szela
Treasurer
Joseph Szela is the Treasurer of the DCEF. He is one of the founding members of the Organization and has been involved with the Organization since its inception.
Outside of the district, Joe owns and operates Joseph J. Szela and Associates, P.C. (formerly Paul E. Daoust and Company). He resides in Oxford with his wife and two sons. Joe works with many local not-for-profit organizations and has volunteered to help support a variety of local youth sports entities for the past decade.
Pamela J. Boggio
Corresponding Secretary
Pamela "PJ" Boggio joined the DCEF as a member in 2018. She and her husband Lester, live in Dudley and have four children in the DCRSD. Giving back to the community and being involved in meaningful ways within our school district is important; aside from her work with the DCEF, PJ is currently the President of the Dudley Middle School Music Parents Association and a member of the Dudley Economic Development Committee.
Outside of her volunteer experiences, PJ Boggio serves as the Dean of Students at Nichols College; in her role she works to help her students connect to opportunities to pay it forward within the Dudley/Charlton schools and greater community.
Gina Mroczkowski
Recording Secretary
Gina lives in Charlton with her husband and three children. She is dedicated to assisting the school district through her involvement with the DCEF board and also in her role as co-chair on the Charlton Elementary School School Council. She currently works behind the scenes supporting her family's business, Ted's, while also raising her three daughters. Previously Gina had a successful career in corporate marketing, specifically retail B2C as well as B2B. Gina's biggest passion is spending time with her family and encouraging her children in their own passions.
Kate Pesa
Events Coordinator
Kate Pesa is the Events Coordinator for DCEF.
Kate resides in Dudley with her husband and three children. She is committed to the school district through her involvement with the DCEF board and also volunteers on the Music Parents Association. In her professional world, she is the Director of a Career Pathways Program at YOU, Inc., working with At Risk youth and dedicated to helping them flourish and reach their potential. Kate also enjoys spending time with her family, being outdoors, yoga, gardening, and reading.
Andrew Mahoney
Website & Social Media Coordinator
Andrew has been a board member of the DCEF since 2022. He currently resides in Dudley, MA with his wife, Chelsea and two kids, Bennett and Calla.
Andrew is the CEO & Founder of the Dudley based digital marketing agency, 141 Creative. In his role as CEO, he supports businesses both locally, nationally and internationally with improved digital presences through website design, graphic design, SEO, social media and video. 141 Creative under his leadership sponsors and supports many organizations and businesses in the community.
Andrew also coaches both soccer and hockey for his kids. He is very active with Dudley Youth Soccer.
In his free time, Andrew loves playing sports like soccer and hockey. However, he is known for his involvement in competitive adult kickball and is a three time national kickball champion.
Cristal Steuer
Public Relations Coordinator
Cristal moved to Charlton in 2020 with her husband and two children and wanted to get involved in the community and joined the DCEF Board. She is the executive director of strategy & placement at TVP Communications, a public relations agency that focuses solely on higher education, where she leads the development and execution of TVP's media strategy, as well as spearheading its national and trade media relations outreach for its clients. Prior to joining the agency, she was in charge of national media relations at the College of the Holy Cross and worked in television newsrooms in both Boston and Springfield, MA. She received her bachelor's degree in communications from the University of Massachusetts Amherst. Cristal enjoys cooking, entertaining friends and family, and hitting the ski slopes with her family.
Rich Thomas, his wife Mary Jo, and their five children have lived in Charlton since 2002. Meghan graduated from Shepherd Hill and attends UMass-Amherst; Ben and Anna attend Shepherd Hill; Colleen attends Charlton Middle School; Eloise attends Heritage. Rich and Mary Jo are actively involved in the community through Charlton Youth Soccer (Board Members & Coach), DCEF, United Way, PTO, and are parishioners at St. Joseph's in Charlton.
Rich earned is BS and MS in Applied Statistics from The University of Tennessee, and is Director of Continuous Improvement at KARL STORZ. Prior to KARL STORZ Rich worked for Corning, Inc.
Kara lives in Charlton with her husband Steve and their three children. Prior to moving to Charlton, Kara lived in Southbridge and was a member of the Board of Assessors for many years. She also fulfilled a three-year term on the Southbridge School Committee, serving two years as Vice-Chairperson. She also sat on various Superintendent Search Committees and held the offices of Secretary, Vice-President and President on the Southbridge Elementary PTA.
Kara holds a Bachelor's Degree from Saint Anselm College and a Master's Degree in Business Administration from Nichols College. She has also taken graduate–level courses at Our Lady of the Elms College.
She is currently the ESL Teacher/Coordinator at Bay Path Regional Vocational Technical High School and has volunteered for the past two years at the Bay Path Education Foundation Annual Golf Tournament.
As a board member of the Dudley Charlton Education Foundation, Kara is committed to enriching the education of all students in the Dudley-Charlton Regional School District.
Karen Dyer is the recording secretary for the DCEF. An alumna of the district, she furthered her education with a BA in English/ Communications from North Adams State College (now Massachusetts College of Liberal Arts) and a MS in Communications from Clark University. In addition to her work with the DCEF, she has volunteered for the Society of Marketing Professional Services, Grace House, Habitat for Humanity, the Federated Church of Charlton and Southbridge Business Partnership. She is a past honoree of Worcester Business Journal's "40 Under Forty" awards program.
She is a Certified Professional Services Marketer (CPSM), and is currently a marketing manager at WSP, one of the world's leading engineering and professional services firms, where her responsibilities focus on marketing, communications and business development.
Karen and her husband Elvis also own Sturbridge Coffee Roasters, with locations in Southbridge and Dudley.
Sarah Craver joined the DCEF board in 2023. Sarah grew up in Charlton and is an alumni of the DC School District.
Sarah is currently a leader within CVS Health and has 15 years of experience focused primarily on diversity management and talent development. She has a Master of Arts degree in Industrial Organizational Psychology and is passionate about helping others maximize their potential.
Sarah resides in Dudley with her husband Leland who is also an alumni of the DC school district. Their two young children both attend Dudley schools.
Barbara Zurawski
Ex Officio Member
I was born and raised in the city of Krakow, Poland. Growing up in Europe taught me how important culture, education and history is. How imperative it is to know where we came from, where are roots are and where is that we are inspired to go in life.
I migrated to America in 1994, settled in Dudley Ma where I began my journey in pursuit of American Dream. Living in America, thought me that with hard work comes reword. I learned the importance of faith and appreciation for freedom in all its aspects.
Learning a new language was not easy, but with hard work and determination while working and raising my three children I graduated from Worcester State College with a degree in Economics and then later in 2019 with Juris Doctor degree from Massachusetts School of Law.
Work wise; I began my insurance career in 2002, rapidly advanced through the ranks and fell in love with my profession. I am a licensed insurance agent and broker in the states of Massachusetts and Connecticut; currently carrying responsibilities for both service and production efforts and as a capable generalist I work on the most challenging commercial and personal agency accounts. I am also dedicated and working hard towards establishing myself as a local attorney.
I am fluent in Polish and communicative in Russian and Czech. I assist many people who do not speak English by helping with court or medical translations and interpreting. I am a published author; I write a column for the polish newspaper "White Eagle" giving advice, guidance, and support. While living in Dudley I was an active board member of the Dudley Economic Development Committee for over 7 years, as well as a Dudley Women's Club member.
I moved to Charlton in October of 2020 where I joined Charlton REAS Foundation providing residential energy assistance to our town's seniors. I am a founder of a Charlton's 10 years old BNI business referral group which helps promote local businesses. I am a member of the Webster Dudley Business Alliance and a board member of the DCEF Dudley Charlton Education Foundation and Old Home Day Committee. I am involved in supporting the Charlton/Dudley local football team RAMS as a proud mom of a player.
I was elected a Town of Charlton Selectwoman in 2021.
Most importantly, I am a mother of three wonderful children: daughters Natalia and Nina and son Alek.
Steve Lamarche
Ex Officio Member
Steven Lamarche is the seventh permanent Superintendent of the Dudley-Charlton Regional School District and began on July 1, 2019.
Mr. Lamarche comes to Dudley-Charlton from the Bourne Public Schools, where he served as superintendent since 2010. Prior to that, he was a principal, dean of students, interim special education administrator and a special education teacher.